Residential Roof Installations
in Warner Robins, GA
Is your home ready for a new roof?
Let Advanced Roofing of Central Georgia help you!
Asphalt shingles are among the most popular types of roofing options to install on your home. This is because they are well-known and trusted, come in a wide variety of color options, and are the most economical option for your house. All in all, shingled roofing is a great choice for most people!
When it comes time to build your dream home or replace a roof that has seen better days, the knowledgeable and experienced team at Advanced Roofing of Central Georgia will be happy to help you choose the best option for your house. Ask us about our free estimates and our 10-year warranty on our workmanship.
For All Styles of Shingled Roofing: Advanced Roofing of Central Georgia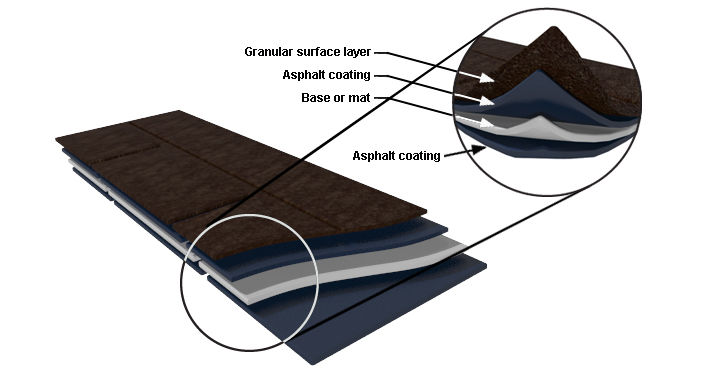 As with many building materials, there is more than one option for your home, and at Advanced Roofing of Central Georgia, our goal is to work with you to help you choose the best asphalt shingle option for your home.
3-Tab Shingles are an excellent option for homeowners looking for a reliable, affordable, and durable roofing option. These shingles are identical in size, flat in appearance, and are a great option for any minimally sloped roof. 3-Tab Shingles look good and get the job done!
Architectural Shingles are sturdy, long-lasting, and can withstand higher wind ratings than most shingle options on the market. Many homeowners like architectural shingles because they have a multi-dimensional look due to their many layers, which can add to your home's curb appeal.
We have the right products and know-how to get the job done well when it comes to roofing your home. We know that purchasing a new roof is a substantial investment, and we don't take that lightly. We stand behind all the materials we use and, most importantly, our craftsmanship.
We are Your Residential Shingled Roofing Experts
If you have questions about what type of shingle is best for your home or want to weigh out all your roofing options, reach out to our friendly team to book a consultation. We are a member of the Better Business Bureau and have been installing 3-Tab and Architectural Shingled roofing in Central Georgia for many years. Call us at 478-922-8898 or send us your information through our website contact form.