Vinyl Siding Repair and Installation
At Advanced Roofing of Central Georgia, we install and repair Vinyl Siding. For new installations, we recommend Royal Vinyl Siding. Royal Siding products are known for durability, ebergy efficiency, and beautiful finishes. Affordable, yet providing the highest quality vinyl siding, Royal Siding Products offer fierce wind resistance combined with the industry's best warranty.
Call us to find out more about pricing and color availability.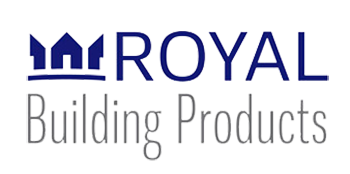 ---
The Recognized Industry Leader
Royal Building Products is a leading manufacturer of a broad range of state-of-the-art exterior building materials for the home remodeling, building and municipal construction markets. For over 40 years, Royal has been committed to quality, innovation and customer relationships.
A perfect combination of curb appeal, durability, and energy efficiency.
Insulated Vinyl Siding
If you are interested in insulating your vinyl siding for better energy efficiency, please give us a call. Royal Siding Products offer a great way of insulating your home; keeping the cold air in your house during the summer and the warm air in during cold winter months.