Residential Roof Installations
in McDonough, Locust Grove, Stockbridge, Hampton & Blacksville
Is your home ready for a new roof?
Let Advanced Roofing help you!
Advanced Roofing now servicing McDonough, Stockbridge, Hampton, Blacksville, and Locust Grove with all your roofing needs. Whether you are looking to repair an older roof or install a new one, we are the preferred home improvement company of Georgia. We ensure our professional roofing system and the products we use are high quality and made to last. We offer an industry-leading 10 year labor warranty on roof installations.
Advanced Roofing is a local roofing company that offers both residential and commercial roofing services all over Georgia. We are locally owned and operated by Jason Maloy, who is a native, life-long resident of the Warner Robins area. Our roofing services include complete tear-offs and replacements, along with roofing repairs, claims assistance, gutters, siding and more.
Financing
Advanced Roofing is now offering financing for your new roof. Please call us at (470) 370-0219 for more information.
Types of Shingles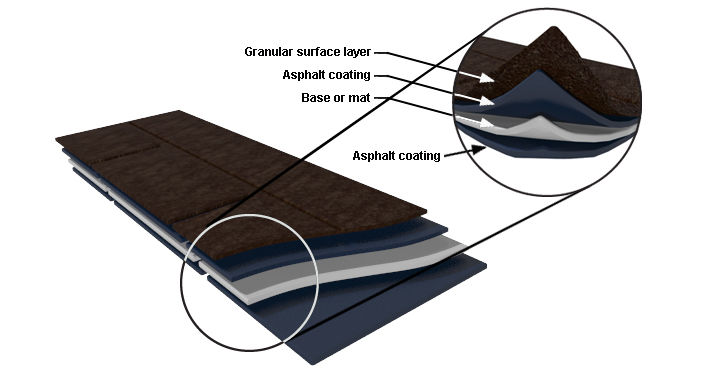 Investing in composition shingles for your home's roof gives you an array of color, style and texture options so you can make your roof really fit the style of your home. An increase in the curb appeal of your home raises your property value.
In addition to improving the aesthetics of the home, it is also a very economic and sturdy option. Composition shingles are the most affordable roofing type you can have and are easy to replace, so you don't have to worry about repair costs. These roofs can last up to 50 years and keep your home safe from UV rays, fungus and other growths all while keeping energy bills down.
3-Tab Shingles – These shingles generally come with warranties of 20, 25 or 30 years from the manufacturer and are one of the most affordable systems available
Architectural Shingles – This super strong roofing option is made of thick, heavy shingles with the option of extra features to keep them healthy (algae resistant) and comes with a warranty up to 50 years
Asphalt Shingles come in two standard design options: Architectural (Dimensional) Shingles, and 3-Tab Shingles. 3-Tab are essentially flat simple shingles with a uniform shape and size. They use less material than Architectural Shingles, and are therefore lighter and lower cost for both the material and the installation. They are also thinner, and do not last as long or offer Manufacturer's Warranties as long as good Architectural Asphalt. Dimensional, or Architectural Shingles are thicker and stronger, and they offer more aesthetic appeal with their "dimensional" look with more shadow and varied shapes and sizes.
Call us at (470) 370-0219 to schedule your FREE roof estimate in Henry County